My Car Blueprint: About us
My car blueprint is a site dedicated to virtually all aspects of the used and rebuildable auto business. As a professional salvage auto vendor, I've been buying and selling cars for years, but in the beginning, I wasn't turning a profit.
Fortunately, that is no longer the case. Today, I am turning over such tremendous profit that I'm in the position to teach you how to follow in my footsteps. Not only will you get to learn from my triumphs, you will also have the rare opportunity to learn from my rookie mistakes, and to avoid making them yourself.
Through an elongated process of trial and error, I began mapping out a template that I now refer to as my car blueprint. This is the exact blueprint I used to increase my salvage vehicle profit margin. I'm making it available online so that other used vehicle enthusiasts can learn how to buy, sell, transport, and more.
Read on to learn how to create deals, post listings, and really take the wheel of your used vehicle business. From photo setup and vehicle design to project mapping animation, from learning when and where to purchase salvaged vehicles to understanding the paperwork that coincides, this tutorial based platform will be your guide. At the end of the day, my knowledge, experience, record of success, and love of automobiles make me a qualified guide and helpful consultant.
Learn How To Register Salvage Cars
Contact me today for information on how to register salvage vehicles in PA and all across the country. I can be reached by phone at 215-251-0000 or by email at carblueprint@gmail.com.
Blueprint 1
The Vector, Drawing from Experience
Before you head out to the salvage yard to purchase your rebuildable vehicle, imagine yourself at the drawing board, pencil in hand, protractor beside you on the table. Which vehicle are you sketching out? What year is it? What make and model is it? How many miles does it have? Which salvage yard did you find it in? Once you buy it, how will you transport it home? What sort of paperwork will you need to buy and sell it? Do you know the difference between a title and a salvage certificate? Do you have dealer licensing or will you need the services of a broker? This is all information you should have on hand before you review deals and listings.
Blueprint 2
Creating a Graph, Gathering all Your Material
Once you've got all of the artwork planned out, it's time to start gathering material. What you will need to move forward with the project depends entirely upon how you answered the questions above. For example, if you plan on using dealer licensing, you'll need a qualified vehicle lot. Otherwise, you'll need to obtain the services of a broker and you'll need to know a bit about choosing the best broker for the job. If you plan on purchasing a crash vehicle, you'll need the tools to make repairs along with an extensive record of damages. Are you planning on making cosmetic changes to the vehicle? If so, you might need vehicle wrap and design quotes, the necessary supplies to pull off a smooth custom paint job, and access to gently used parts such as tires, mesh, or a whole new engine. Contact me at mycarblueprint@gmail.com to get a 10% discount on auto body parts.
Blueprint 3
Animation, Getting that Axis In Motion
Once you've thoroughly researched the details of a vehicle, examined its type, class, mileage, and properties, and made use of the blueprints I provided, it's time to get those wheels spinning. That means heading to the auction, placing the order, filling out the necessary paperwork, preparing for vehicle transport, and putting it up for sale. If you're armed with extensive knowledge of cars and are willing to repair components as needed, you can easily purchase mildly damaged vehicles and sell them for a lot more than you paid.
Blueprint 4
Suspension, Getting Under the Vehicle and Taking Control of the Wheel
This final step is guaranteed to make all the difference in your possible future career. If you really want to start at the front of the race, obtaining insider knowledge of the trade is absolutely crucial. That's where mycarblueprint.com comes into play. This blog was built in 2018 as a space for salvage vehicle enthusiasts to meet, exchange info, sell parts, sell cars, buy cars, and, most importantly build upon my personal template. It's a place where motor lovers from all walks of life can post or review before and after photos, cars and parts for sale, post copart or out of state towing services as needed, post mechanical problems, service rendered, services required, mobile mechanic information, and so much more.
Mapping Out Your Project with Fellow Professionals Behind the Same Wheel
Oftentimes, we think of the art of buying and selling rebuildables as a solo experience. In reality, the process is so much easier when all of us collaborate together. Whether you sell auto artwork, and design vehicle wrap, or you are a pro at tire repair, engine rebuilding, or wheel alignment, it's guaranteed that somebody on this very website will be in need of your services. I designed this site in order to create a space for salvage pros to unify services and share important knowledge with one another. Feel free to post your salvage needs, wants and wares on this blog, to like us on Facebook, or follow us on Instagram.
Things You Can Do On This Website
Get Salvage Vehicle Consultation
Post Auto Parts Needed
Post Local Tow Needed
Post Copart or Out of State Tow Needed
Post Mechanical Problems
Get Mechanical Info
Learn from Professional Sellers
Basically, Everything Under the Hood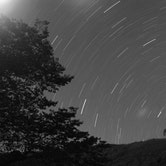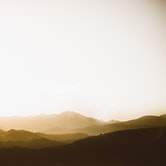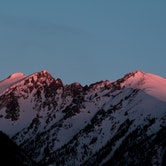 My Car Blueprint A Virtual Space For Like Minded Motor Enthusiasts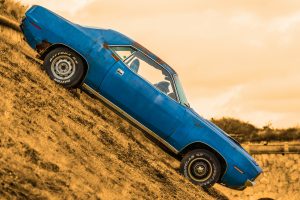 Here at mycarblueprint, we adhere to a strict privacy policy with all rights reserved, so you know your information is secure. Call us at 215-251-0000 or fill out the form below with any question you may have about salvaging rebuildable vehicles. Together, we can build upon a fully functioning template and move full speed ahead toward a profitable future.