Rebuildable Cars Pennsylvania Professionals Contact Form
We are a Pennsylvania based operation focused on everything related to rebuildable cars Pennsylvania and beyond. Contact us immediately if you would like to do any or all of the following:
• Purchase or sell a salvage car
• Add a service needed or offered to our posting board (including but not limited to local or out of state tow, used parts, mechanical services, repairable services, etc.)
• Consult with a rebuildable cars PA professional regarding the purchasing/selling used car process
• Learn the location of a dealer, lot, or vehicle
• Inspect a damaged car you're considering purchasing for sale
• Find out how many miles a particular make or model auto should ideally have prior to purchasing it
• Learn about recycled car transport
• Find a junkyard near me
• Get insider auction advice
• Learn about paperwork, fees, and title transfers as they apply to each state
• Find out which popular cars are hot on the market right now and much more
You can reach our email by submitting the form below or call us on the phone at 215-251-0000 today.
[ninja_form id=1]
Email
Phone
215-251-0000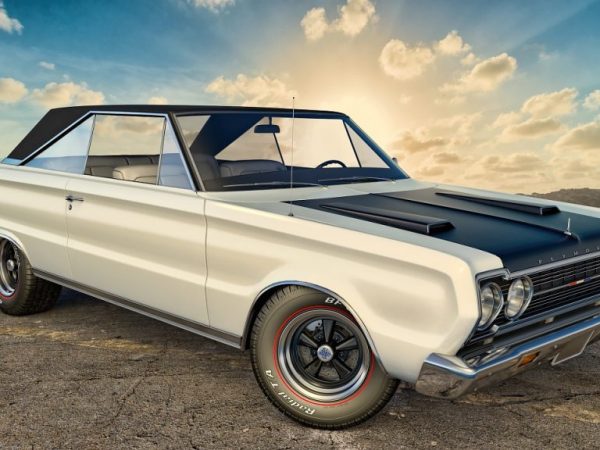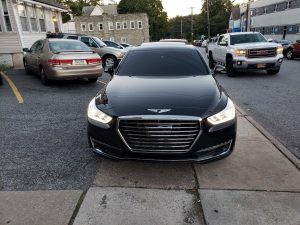 © 2018 mycarblueprint.com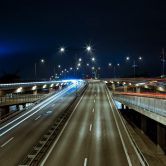 See what's on the road ahead
Popular Repairable Cars Pennsylvania Drivers Are Looking For Right Now:
PA drivers have unique taste in vehicles, ranging from fully restored minivans to vintage roadster classics and just about everything in between. Fill out the form above if you are buying or selling any or all of the below-listed types of auto vehicles:
Luxury vehicles
Hatchbacks
Trucks
Crossovers
Mini-Vans
SUV's
Coupes
Convertibles
Multi-Purpose Vehicles
Sedans
Hybrids
Wagons and many more
Types Of Cars For Sale:
Please view our posting board as our cars for sale list is regularly updated. Some of the most common salvage cars for sale include:
Nissan Altima
Ford Taurus
Chevy Impala
Chevy Malibu
Mercedes Benz
Nissan Sentra
Honda Accord
Toyota
Volkswagon
Subaru
Jeep Cherokee
Kia
Dodge
Hyundai
BMW
Ram
Suzuki
Infiniti
Jaguar
Acura
Cadillac
Buick
General Motors
Lexus
GMC
Lamborghini
Mazda and more
The never-ending list of recyclable cars and parts is easy to navigate when you have a professional behind the wheel. Submit the form below if you're in the market for used cars for sale under $5,000 with low miles and high quality. Our operators will be sure to respond in a timely manner and make it easy for you to connect with buyers, sellers, brokers, and mechanics alike.
Response times vary, but if you need immediate assistance, please dial our service department at 215-251-0000.
Contacting A PA Rebuildable Car Consultant Today Is As Easy As Pressing The Send Button
We've been buying and selling used cars in Pennsylvania for years, and are delighted to serve the following communities:
Philadelphia, PA
Pittsburgh, PA
Delaware County, PA
Chester, PA
Allentown, PA
Erie, PA
Reading, PA
Gettysburg, PA
Scranton, PA
Harrisburg, PA
Altoona, PA
Pottstown, PA
Harleysville, PA
Upper Darby, PA
Lancaster, PA
The Lehigh Valley
Coatesville, PA
Easton, PA
New Castle, PA
York, PA
Wilkes-Barre, PA
Roxborough, PA
Norristown, PA and surrounding areas
Nationwide Service Is A Big Part Of Our Mission
While My Car Blueprint is a Pennsylvania based company, our services are not limited in any way to local traffic. We continue to aid repairable vehicle buyers and sellers in surrounding locations, such as:
Delaware
New Jersey
New York
Maryland
Connecticut
Rhode Island
Georgia
Florida
Virginia
Maine
Washington DC, and the list goes on…
Our journey to grow as a company has been an exhilarating ride to say the least. We look forward to hearing from you and to helping you connect with fellow automotive enthusiasts. We adhere to a strict code and privacy policy, and our server is like a safety belt for web traffic in that it keeps you secure. We do not sell personal information, nor do we exchange it without permission. You can view our privacy policy by clicking here or you can feel free to contact us directly.
Whether you're looking for used parts or searching for the perfect vintage car to take you to the next level of life, our consultation is an unparalleled asset. We'll teach you how to get from point A to point B the fastest, most affordable, most exciting way possible. All information posted on our website, in our videos, on our Facebook, Twitter, and social media pages is the property of mycarblueprint.com. Copyright 2018. All rights reserved.
New to our site or to the rebuildable cars market? Click here to learn all about our journey in the road to salvage cars and get all the advice you need to start your own journey today.
When Should You Contact A Rebuildable Cars Pennsylvania Consultant?
It's always a good idea to contact a rebuildable cars Pennsylvania consultant if you plan to sell or purchase a salvage vehicle within the state. However, our professionals hold business degrees from accredited universities and, as such, are qualified to offer counseling in local and national salvage situations. You should definitely enlist our consultation services if you are thinking about buying or selling a salvage vehicle in order to avoid any or all of the following pitfalls:
Overpaying
Buying in a state that enforces extra taxes
Purchasing an uninsurable vehicle
Buying an unfixable car
Not having a proper transporter
Overlooking important fees at salvage auctions
Unaware of the fact that you might need a broker
Unaware of vehicle history
Unaware of buyer tastes and attitudes
Rebuildable car restoration is an admirable trade. If done correctly, it can have a lasting impact on the environment, the community, and the world at large. We sincerely look forward to steering you in the right direction.
Contact us today so you can drive on through to tomorrow…