Discover the highway to greatness
If you have knowledge of repairing vehicles, auto recycling is an exciting business with tons of potential to become a full-time career. Salvage cars might only be in need of minor repairs, making them a lucrative investment of your time, money, and attention. If you've spent any time rifling through used car parts in junkyards or looking at vehicles at salvage auctions, you might already be aware of some of the possibilities.
Salvaging Your Business Today
As someone who has seen a great deal of success in this business, I assure you that the possibilities are as bountiful as used car parts rusting away at dumpsites all over the globe. Behind the corroded exteriors of long discarded engines, behind the dented bumpers of yesteryear's roadsters, and between the creases of once illustrious bucket seats, sit the keys to a thrilling new occupation.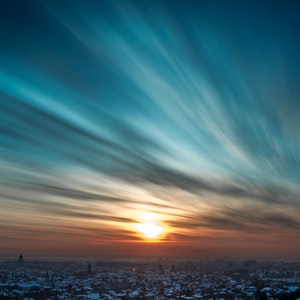 Here's A Look At the Upside of Auto Recycling.
find your future in cars of the past
Auto recycling has been around for well over a century and the profit margin speaks for itself. The industry collectively rakes in an approximated $32 billion annually in earnings. In addition to being both stable and profitable, it's also:
An environmentally friendly auto field. Cars have a bad reputation amongst environmental enthusiasts, but auto recyclers are doing something to combat pollution and reduce waste. This opens up a whole new market of potential buyers and you can rest easy knowing you're doing something positive for your community.
Thanks to the internet, you can run your auto recycling service from virtually any location and connect with a wide variety of customers.
New salvage parts are readily available all the time, meaning the market is never short on supply.
Auto recyclers aren't limited to any one type of vehicle. You can easily recycle trucks, motorcycles, domestic and foreign cars, even planes and boats if you're feeling ambitious. Pretty much anything that has an engine and scrap parts available in salvage yards is up for grabs. For this reason, it's virtually impossible to get bored or run out of inspirational ideas.
A study conducted by the Institute of Scrap Metal Recycling Industries concluded that the automotive recycling trade generates enough revenue to double that of forestry and fishing, generating hundreds of thousands of high paying jobs nationwide.
You're Seriously Considering Getting Into Auto Recycling. Here's What You Need to Know
While it's entirely possible to purchase and profit from salvage cars, you do need a blueprint in order to avoid rookie mistakes. Some of the most common mistakes sellers make are:
• Buying based on personal taste as opposed to studying market trends. This can lead to a stockpile of unwanted vehicles and a gaping hole in your wallet where dollars should be.
• Buying because of one request. Just because someone expresses interest in a specific car doesn't guarantee a sale. It's a better idea to purchase popular items based on general public opinion.
• Buying an overpriced used car. There's no better way to spoil a sale than by overpaying in the first place. You should be well aware of the going prices in your region before you go to an auction or salvage yard.
• Not knowing the details of a given sale. Other aspects to consider include knowing which paperwork applies in which states, understanding applicable purchase fees before they're applied, and knowing exactly how to transport your vehicle once you buy it.
• Buying an unfixable car. You shouldn't buy a car that you don't personally know how to repair. This puts you at the mercy of mechanics.
• Buying from the wrong state. I've personally purchased cars all across the nation, with an emphasis on salvage cars in New Jersey, Delaware, and Pennsylvania. I've learned that different rules apply in each state, information that would have been useful ahead of time.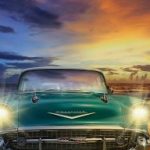 Already made a rookie mistake or fear you might fall into one? Call the My Car Blueprint auto salvage consulting team by phone at 215-251-0000 or contact us via email at carblueprint@gmail.com.
Get In Touch with Us Today!
If you contact our expert consulting team, you can receive any or all of the following automotive recycling services: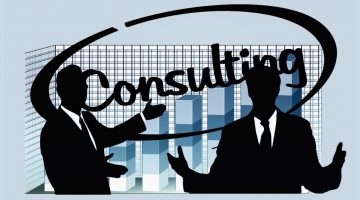 Tricks of the Trade
Learn how to correctly manage recycled parts, which popular model to choose, what to do with unwanted junk cars you already have in your garage, when and where to search for parts and more. Our team of insiders understands that each and every rebuildable project is different and deserves a custom approach.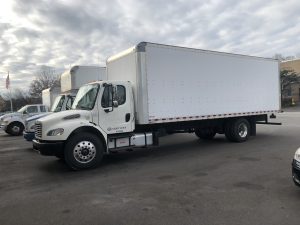 Discounted Parts
Our dynamic team can point you in the direction of discounted body parts and other savings. Our posting board allows vendors, hobbyists, and professionals to post their wares, stories, and needs, making it easy to find sales without having to search every corner of the web.
Better Deals
It is possible to get better deals at salvage auctions. Our consulting team can teach you how. Contact us today.
We are leaders, teachers, and builders. We Value Each Member of our Community.
If you subscribe to our blog, website, or magazine, you will automatically qualify for a 10% discount on auto body parts. Additionally, you'll gain access to:
• Quality information from pros in your local auto association
• Before and after pictures
• An inspiring volume of success stories (You can add yours too!)
• An auto recycling posting board where you can post your towing needs or services, your mechanical needs or services, used parts and components and much more
Understand the fine print. ..
Get tax, tags, and title info, transport knowledge and more as it applies on a per state basis. We've learned first-hand how to maneuver from state to state with legally licensed vehicles. Now you can find out which paperwork you'll need in your location.
This information belongs to the team at My Car Blueprint. All rights reserved.